Jay L Harman Fire Equipment Services
Jay L Harman Fire Equipment Company provides total system expertise to help maintain your commercial kitchen vent hoods, restaurant and industrial fire suppression systems. Our in-house experts bring together all the elements you need for hood ventilation and fire protection systems in El Paso TX and Las Cruces NM.
Is your fire extinguisher leaking, rusty, or damaged? Have you discharged it recently and now need a fire extinguisher recharge? Call Jay L Harman Fire Equipment Company today. We offer a wide variety of fire extinguisher services guaranteed to keep your fire extinguisher in shape to fight small fires in your building.
Jay L Harman Fire Equipment Company, serving businesses and government buildings in the El Paso TX and Las Cruces NM areas, helps ensure your emergency lighting system's batteries, battery charging systems, bulbs, and other hardware receive the attention they require to perform when you need them to.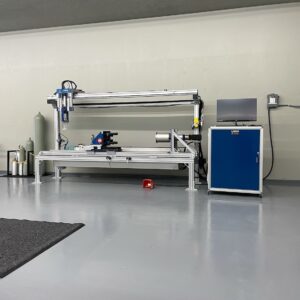 Cylinder testing is a company's first line of defense in identifying cylinders that need to be taken out of service. The typical time between tests is five years. Since a cylinder may be filled and emptied many times between tests, it is critical to evaluate the cylinder externally and internally. We test steel, aluminum, and composite cylinders, oxygen cylinders, breathing air, SCBA, scuba tanks, CO2 bottles, fire extinguishers and other cylinders.
Jay L Harman Fire Equipment Partners and Vendors