About Jay L Harman Fire Equipment Company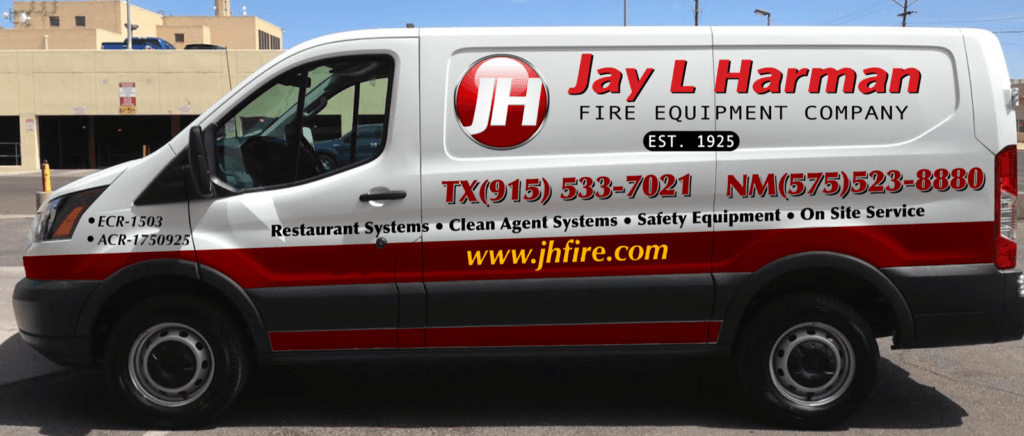 WHO WE ARE
Since 1925, Jay L Harman Fire Equipment Co. has provided safety equipment service to customers in a wide variety of markets. These include corporate, commercial, manufacturing, warehouse, education, retail, government, financial, and public markets. Our customers rely on us to deliver professional service regarding their specific hazards in a timely and effective manner. With over 95 years of experience, we perform these services with a level of quality, skill, and expertise that is unsurpassed in the industry.
Customers are our key to success. As our longstanding client base illustrates, our staff and the nature of services are committed to customer satisfaction. Each new situation and service receives our utmost attention to provide our clients with the best assistance. Our customers and competitors alike look to Jay L Harman Fire Equipment Company as the premier safety equipment services provider.
The steps we take today determine our path for the future, which is why we are proud members of the National Fire Protection Association (NFPA) , the National Association of the Fire Equipment Distributors (NAFED) and the Fire Equipment Distributors of Texas (FEDOT). We believe that through these organizations, we can enhance our service to you and the community.
OUR HISTORY
In 1925, Jay L Harman started what would become a key city player in the world of fire equipment. Begun originally to sell janitorial supplies and fire extinguisher fluid (carbon tetrachloride) to El Paso Natural Gas Company, Jay L Harman Fire Equipment Co. soon came into high demand among other El Paso businesses.
EPNG, among many companies, began requesting Jay L Harman's quality products to enhance not only their productivity, but also their safety. In 1955, Jay took on a partner, Mr. E. H. Alexander. Together they expanded his ever-widening sphere of business for five years until, after a fulfilling career of providing quality products to the El Paso area, Jay retired in 1960.
Jay L Harman Fire Equipment Co. took another turn in 1973 when illness forced Mr. Alexander to retire and leave the legacy to employee Ed Hineline. Together with his wife Glinda, Ed determined to continue the heritage of excellence to El Paso by serving and providing for the area for the next twenty-six years. Then, while celebrating its 75th year in business in October of 2000, the Hineline's sold the company and Travis Jolliff has maintained its long tradition of being locally owned and operated.   To this day, Jay L Harman Fire Equipment Co. has remained true to its original purpose by continually expanding the product line and service area to meet the regions ever emerging safety needs.
OUR MISSION STATEMENT
Jay L Harman Fire Equipment Co. believes that honesty and integrity are essential and is dedicated to a No-Compromise policy as the most important aspect of our business. As a result, our employees are committed to maintaining a safe workplace. They work directly with the customer to improve safety awareness and serve them in the most efficient way possible. Every technician is licensed and regulated by the Texas Department of Insurance State Fire Marshal's Office, and each one continually receives the most up-to-date factory training and certifications by our manufacturers. This continuing education empowers them to be on the cutting edge of El Paso's workplace, giving them the knowledge and tools to provide our customers with the best service in the area.